People deserve to live in better places where they can raise their families, feel secure, and feel empowered.
WE Address global and country specific  challenges By combining Social responsible architecture & integrated urban planning With Advanced applications of science and technologies. 
SCS RESILIENCE projects aim to: 
1- Improve Quality of Life
2-Increase Resilience
3-Defend Human Rights for shelter & dignified spaces
"Urban October is an opportunity for everyone to be part of the conversation about the challenges and opportunities created by the fast rate of change in our cities and towns." SCSWORLD took part of urban October this year 2020 to share with the public its vision and work for the last twenty years with national and local governments to universities, NGOs and communities on reaching SDG and building more equitable, inclusive, safe and resilient societies and habitat for human kind through technology and innovation. Several topics have been discussed during this talk as the decisive role played by good governance and management  in creating responsive and inclusive institutions.  In fact, building more effective institutions that can deliver development is one of the most significant challenges faced by governments and communities. SCSWORLD is a collective of communities of practices working all together and in a dynamic way to develop innovative ideas and projects in the fields of  poverty reduction, conflict transformation, and give support for entities, institutions to deliver development in short supply and be sustained in difficult context.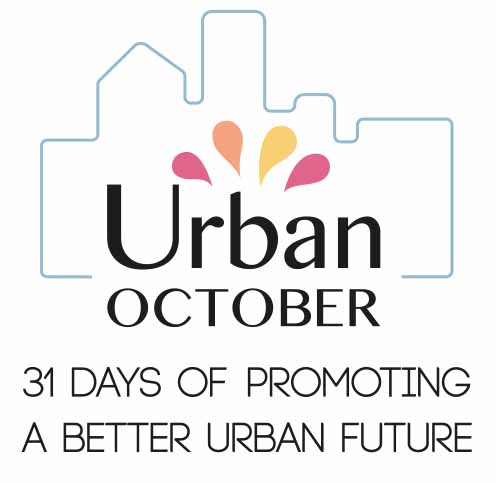 BUILDING THE FUTURE TOGETHER for SAFER AND RESILIENT WORLD
In a context where more than one billion people living in poor and insecure conditions in the world today, and in light of the complexity of challenges that face human settlements' development, an integrated, interdisciplinary approach is called for to tackle its entangled existence. In this webinar, SCSWORLD community members will discuss how we design, build, think for impact.
Key Speakers and moderators :
Michel Arditti is a veteran senior analyst providing competitive intelligence and IT expertise consulting services to leading energy, aerospace, defense, transportation and telecom organizations.
A distinguished track record as a special advisor to executive committees has forged Arditti's reputation as an unparalleled analyst, bringing a vital strategic edge to the most complex global challenges.
Insaf Ben Othmane H.  is a Tunisian architect, urban development strategist and researcher, VP SDG Programs at SCSWORLD. She is the Founder OECUMENE STUDIO ArchitectureforDignity and Co-founder Sharnaqa right to Play.  Her work revolve around Studio bridging the gap between theory and practice to build resilient sustainable communities.